Metal Detector permit
Obtaining a Metal Detector permit in Sweden is a bit trickier than in many other countries, but not impossible. In Sweden, you can own as many metal detectors as you like, but you can't use them, that's about the law.
Metal Detector Law Amendment 2014

Permission is required to use it even on your land. From January 1, 2014, a legislative amendment came into effect, that Swedish legislation on metal detector use would better meet the EU's requirement for free movement of goods. From a general ban on the use of metal detectors to permits for use.
Work is underway at the National Antiquities Office to develop a new guide for metal detector permits and the permit testing for metal detector use. This work is to ensure a more uniform practice in the country. Including: for the county administrative boards' examination of Permits for Metal Seekers to search for anything other than antique finds with metal detectors and the design of permits.
National Antiquities Office & Metal Detectors
This is what one writes about the degree of conservation of metal objects in plough depot RAÄ's research project: "Findings and environment" • Studies of 4,800 bronze and iron objects • "The results confirm recent accelerating degradation. Soil acidification, soot and salts in the soil, moisture, sandy soil, certain types of tombs and condition (cuttings, paving, fire burial) are some of the factors that affect the degradation. The situation is particularly serious on the west coast".
It would be reasonable to assume that if there were a more positive attitude to hobby detectorists, then you could save a lot of objects from being destroyed and find new places to study.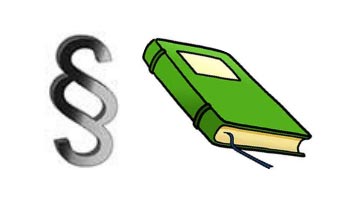 The National Antiquities Office writes the following on its website: "When you apply for a permit, the county administrative board needs to know where you intend to use the metal detector and why you intend to use it. And what you are viewing for. As a private person, you can obtain permits within well-defined areas and for a limited time. Usually, you do not get a permit to search for or near ancient remains or where there is a risk of encountering ancient remains or ancient finds. As a private person, you also do not get permission to search for ancient finds, i.e. objects older than 1850".
Furthermore, they write about conditions for the Metal Detector permit: "To ensure that metal detectors are not used in violation of the Cultural Environment Act, the county administrative board may impose conditions for the license. The terms may look different depending on the purpose of the metal detectors use and the area affected by a permit".
"For example, it may be a condition that the application should be interrupted and contact with the county administrative board should be made if ancient finds are found or that a report of what is found must be submitted to the county administrative board. It is therefore important to read the entire permit decision to see what requirements the county administrative board places on you who receive a permit".
When you now want to use your detector, you must apply for a Metal Detector permit from the County Administrative Board.
Metal Detector license  – How to apply
Now you need a good metal detector; you can find it here Buy Metal Detector.
GOOD LUCK!
The National Antiquities Office questions and answers about Metal seekers
Here is the Culture Environment Act