Gold Detector
Here's a guide to what you need to find Gold with a metal detector.
contains links from Zeejuu & Amazon
You need a Gold Detector
To be able to find Gold, natural Gold, with a metal detector, you must have a detector that meets special requirements. 
For most people, starting with metal detecting, but also experienced detectorists, the dream is to find GOLD. It might be a small gold nugget, a gold ring or a gold coin. It is the Gold itself that possesses the magical, enchanting power of attraction. Although Gold has a limited field of use, it is the natural highlight when metal detecting.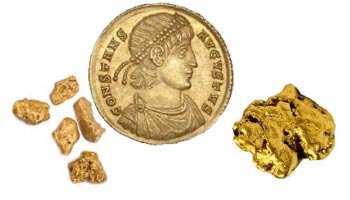 Gold finds
If you have been detecting for a while, it is not uncommon to have found several small gold items such as rings, earrings, necklaces and more. These are usually from modern times. Unusual is to find Gold coins, although that happens now and then.
Gold in nature
If you intend to go out in the environment, perhaps to a creek or a river, to look for natural Gold, then there are some special requirements for the metal detector. It is possible to look for gold nuggets with a regular all-around detector, but the possibility of finding something is limited. This is where the gold detector comes in play.

One of the most versatile gold detectors made for advanced gold exploration. Macro Racer Gold Pro can find the smallest gold nuggets. Has a search frequency of 56 Khz which gives it an outstanding ability to detect the smallest gold nuggets. At the same time, it blocks out disturbances, hot rocks and wrong signals from mineralized soil. Has advanced features such as "iSAT" Self-adjusting thresholds and "iMASK" for masking false signals. The small waterproof search coil makes it ideal for searching the bottom of streams and creeks.
Gold detector or regular metal detector
All metal detectors, at least of the standard class, can find Gold. The problem is to find the small grains that are found in most places, such as in Scandinavia. It is difficult but not impossible if you have the right equipment. The detector must have a high sensitivity to be able to find those usually tiny grains.
The detector must be able to do an excellent ground balancing, manual or automatic. This ground balancing is to be able to distinguish between false and real signals in mineralized soil.
Often detectorists use smaller, and more precise search coils when searching for little Gold nuggets. A small waterproof search coil is also easier to use around stones on the bottom of, for example, a stream.
PI detector
Another popular choice when looking for Gold is to choose a PI detector. It is a detector that uses a unique technique called Pulse Induction.
Metal detectors built specifically for gold hunting most often use PI technology. They work better in mineralized soil, and saltwater and provide greater depth of search.
The disadvantages of the PI detector is that they use a lot of battery, have a high sensitivity to all iron tracks in the ground. They are generally more expensive than a regular metal detector. The metal detectors on this page not only work as gold detectors but are equally useful for regular metal detecting.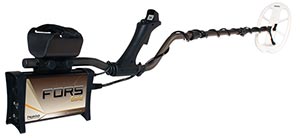 Nokta Fors Gold is based on the famous FORS platform and offers advanced gold exploration opportunities. FORS Gold detector with all new advanced features and designs is a deep-seeking gold detector. It is developed based on the needs of gold prospectors worldwide. FORS Gold is extremely sensitive to the smallest gold nuggets. It has advanced settings that minimize the effects of highly mineralized soils and "hot stones" that often occur in goldfields.
Why a special gold detector?
In Scandinavia and the European countries, the gold grains are at best millimetres large and have a very low mass. This makes the Gold challenging to find with a detector. As I wrote on the Metal Detector page for Gold, Gold must have a certain mass and surface to be detected by a metal detector. This applies to all metals to be found with a detector. In many countries, you can find nice gold nuggets that are easily discovered by a detector. Another complication when it comes to gold and metal detectors is the soil where Gold is found.
Hot rocks and mineralized ground
The soil in gold-bearing places is next to exclusively strongly mineralized, and thus the additional capacity of the detector is needed. There are also so-called "hot rocks" hot stones, in places where there is Gold-bearing ground.
Hot rocks are stones that contain minerals, usually iron oxides, which give an indication to the detector and cause many false signals. A metal detector calibrated for gold hunting can handle these rocks and ground conditions, better than a regular metal detector. On the Buy Metal Detector page, I have several tips on what to consider when buying a metal detector.
This metal detector is equipped with V-Break TM and computer-assisted "ground grab" to find even the smallest gold nuggets in soil containing some of the highest concentrations of minerals. It is one of the most versatile detectors on the market and extremely sensitive. This detector is simple enough for a beginner but with enough features and sensitivity for the more experienced treasure hunter.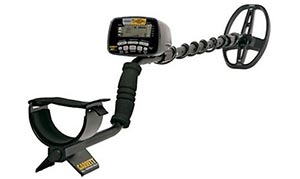 Garrett AT Gold is designed and manufactured with Gold in mind. With an 18 kHz frequency perfect for detecting Gold at impressive depths, Garrett AT Gold is the ultimate metal detection machine for Gold. The detector is equipped with a 5 "x 8" DD Performance Garrett search coil as standard and users can adjust the sound limit to hear and locate targets more easily. Waterproof down to 10 meters depth.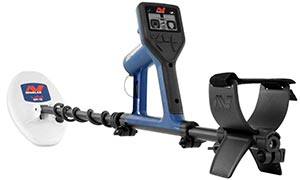 The Gold Monster 1000 is a traditional VLF detector with a 45 kHz VLF frequency. Monster 1000 is a detector for small gold nuggets as well as deeper Gold. A detector with a quick start and fully automatic operation. Automatic and manual sensitivity. The GOLD MONSTER 1000 also has improved iron / non-iron discrimination and can better handle mineralized soil, making it a perfect choice to maximize the chance of finding Gold.
HAVE FUN! ✌️